It is said that the first impression is last, so to leave the first strong impression, a business needs an impressive Corporate Identity. We create corporate identity designs that fortify your brand image. Graphicspeep has a great record in developing powerful and effective branding items that creates a positive image for your company to hit the right market at the right time.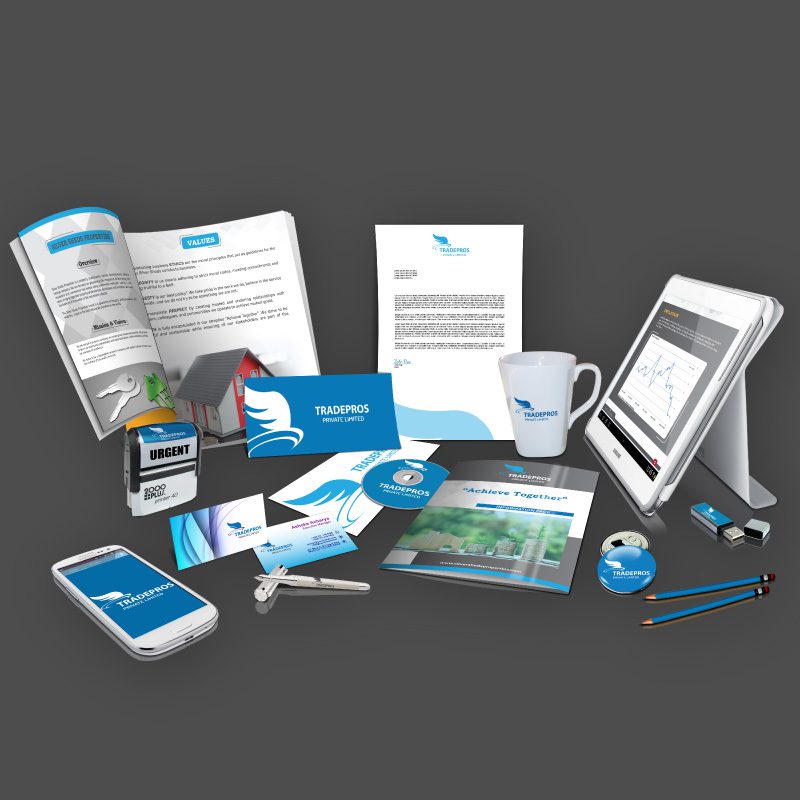 Your corporate identity is the mirror of your business
Brand Identity is the most common and effective way to advertise a product. You might have seen various products with a unique symbol or logo or a unique slogan. This is exactly what brand identity is meant for. The brand design must match your business. Our goal for your brand will be effective, simple to resemble, and recognized. This will build trust among your customers, generate financial value for your business growth, and stick to the heart of your potential customers who will appreciate your brand. Business Stationery is an important element of Brand Identity. From the identity logo design to communication design, there are loads of branding services available. All the elements of your brand identity should create a uniform look.
Branding is the best strategy to attract more people to purchase your products or services. We have broad expertise in corporate identity design by making productive use of the elements of a logo. We create amazing designs that help to make a favourable impact on the minds of your customers, clients, and everyone associated with your business.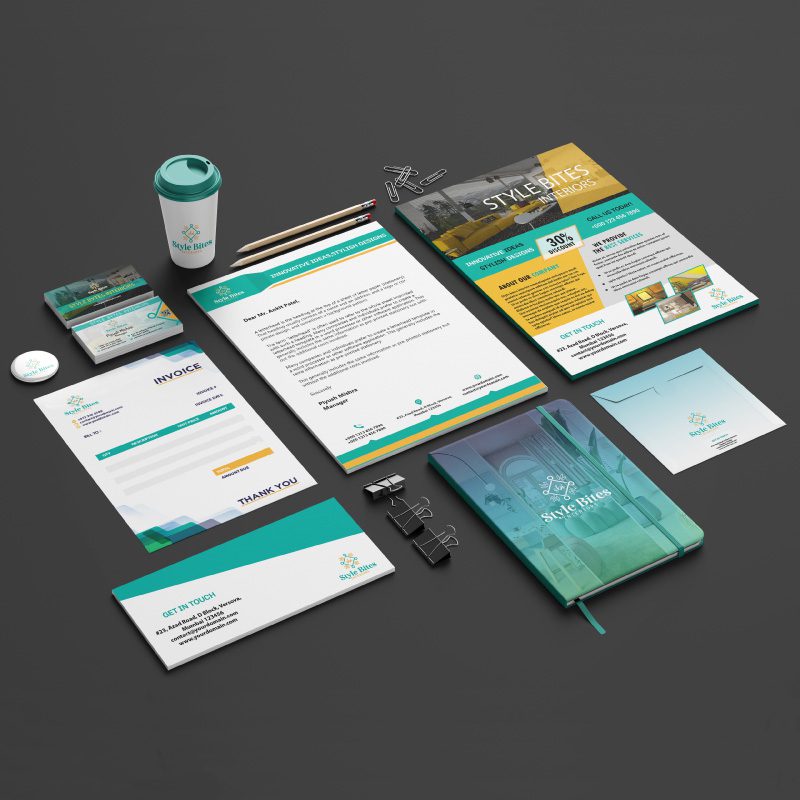 The key is to make unique designs
It gives uniqueness to your products & services. Separates your product with competitors in the marketplace. Users connect with brands with brains and heart and the most memorable brands usually combine a strong attraction to both. Powerful brand identity development usually creates well-differentiated identities. We take time to understand your business challenges and opportunities and after checking out the working aptitude of the business, we are going to create the perfect branding for you. There are four major elements- significance, differentiation, admiration, and integrity, which can give growth to a strong corporate identity. We will make your business come to life by creating a logo, making the brand stand out, and creating an identity for your Brand. Working in combination with branding experts that include marketing research experts, creative director, and copy consultant, Graphicpeep can turn a brand image or brief into a logo, strapline, and other branding elements. Just call our team and get the best help with the better and chosen forms of brand identity design services now.
If you are looking for identity design ideas for your business or brand or want to discuss further your project, please contact us. Feel free to contact us for your project discussion. There's no limit to what you can get designed here. Whatever you're looking for, we can make that happen. The Brand Identity design starts from Rs. 499/- INR or $7 USD.
*Price varies according to the complexity of the artwork.