Explainer Video & Animation
We at Graphicspeep create fully customized explainer videos that promote your brand at an affordable explainer video cost.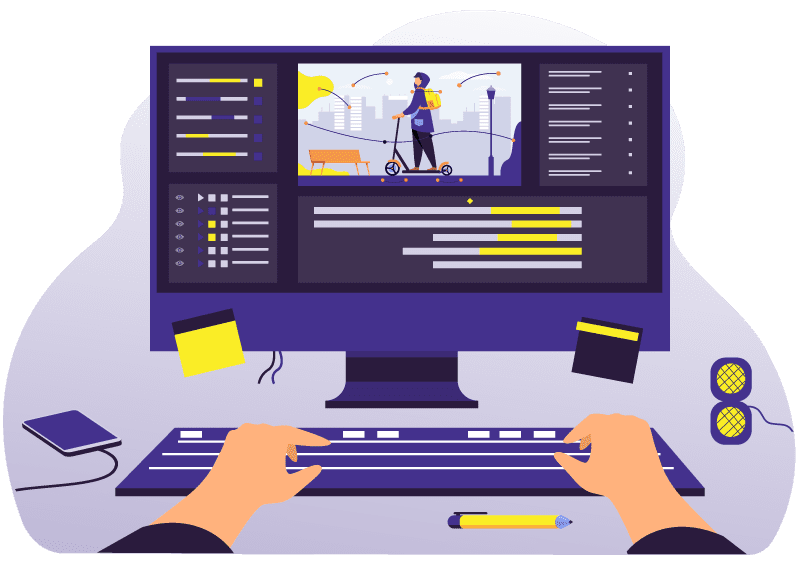 Our videos let your products speak for themselves. Explainer videos not only get your brand information across but also give the extra little push to turn a maybe to a definite yes. It is our chance to offer innovative multimedia creations in the service of product marketing and promotion. We are capable of delivering high-quality explainer videos that meet your business needs. We break down difficult and dull ideas and convert it into short, engaging, and shareable explainer videos that will attract, educate, and transform your audience.
Animated Explainer Video (2D)
Corporate Explainer Video
Stop Motion Explainer Video
Live Action Explainer video
Whiteboard Explainer Video
Screencast Explainer Video
Typography Explainer Video
Our main aim is to help you succeed
At Graphicspeep, we transform plain product presentations into creative & engaging experiences by combining smooth motion graphics, perfect voiceovers, and resonant music. Maximum buyers say that the product videos are helpful in decision-making. At Graphicspeep Design Studio, our experts are actively associated with Explainer Video Production, Whiteboard Animation, Motion Graphics, Typographic Animation, Infographic Animation, Screen Cast Videos, etc. Explainer videos provide an extremely powerful marketing medium because of the essential properties of video format. Explainer videos are compressed, directly explain a problem and its solution, allow creativity, are versatile, and can be used to handle both existing clients and new customers.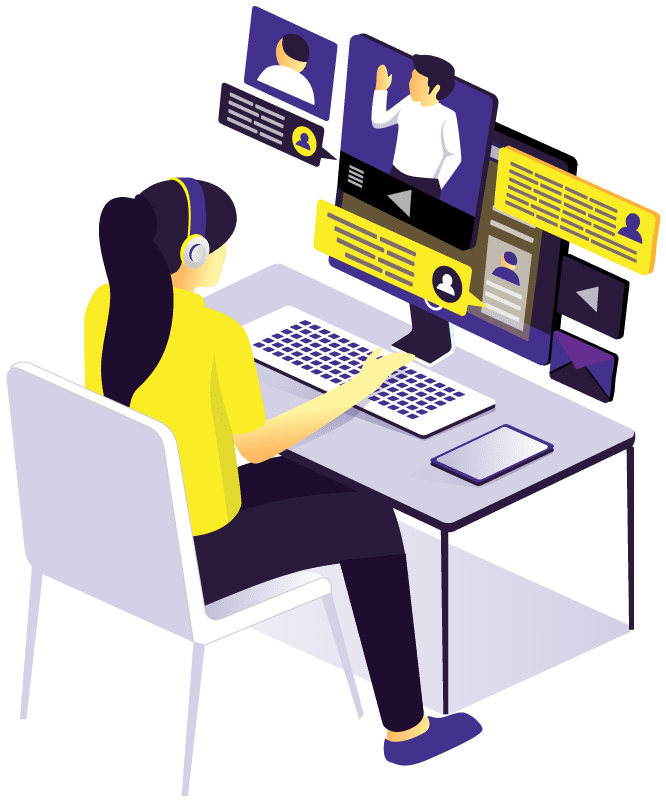 Why explainer videos are helpful?
Studies show that over 60% of all online traffic now consists of the video. Maximum buyers agree that explainer videos are effective in making a sound buying decision. An explainer video helps to increase conversion rate by up to 25%.
An explainer video can help you to care about your business. It helps businesses to connect better with potential customers by demonstrating what your business can do for them and why they should prefer you to other competing businesses.
Explainer videos shorter and are likely to be shared 30% more times. Short Animated Video to Express Your Business in a Creative Way.
If you are looking for a creative & beautiful explainer video or want to discuss further regarding your ideas, please contact us. There's no limit to what you can get designed here. Whatever you're looking for, we can make that happen. The explainer video starts from Rs. 999/- INR or $14 USD.
(The above price is for a 5-sec video.)
*Price varies according to the complexity of the artwork and length of the video.