Billboard, Hoarding & Signage Design
A billboard although a costly advertisement medium can prove very effective to attract customers. The amount of space that one gets on a billboard can hardly be provided by any other medium.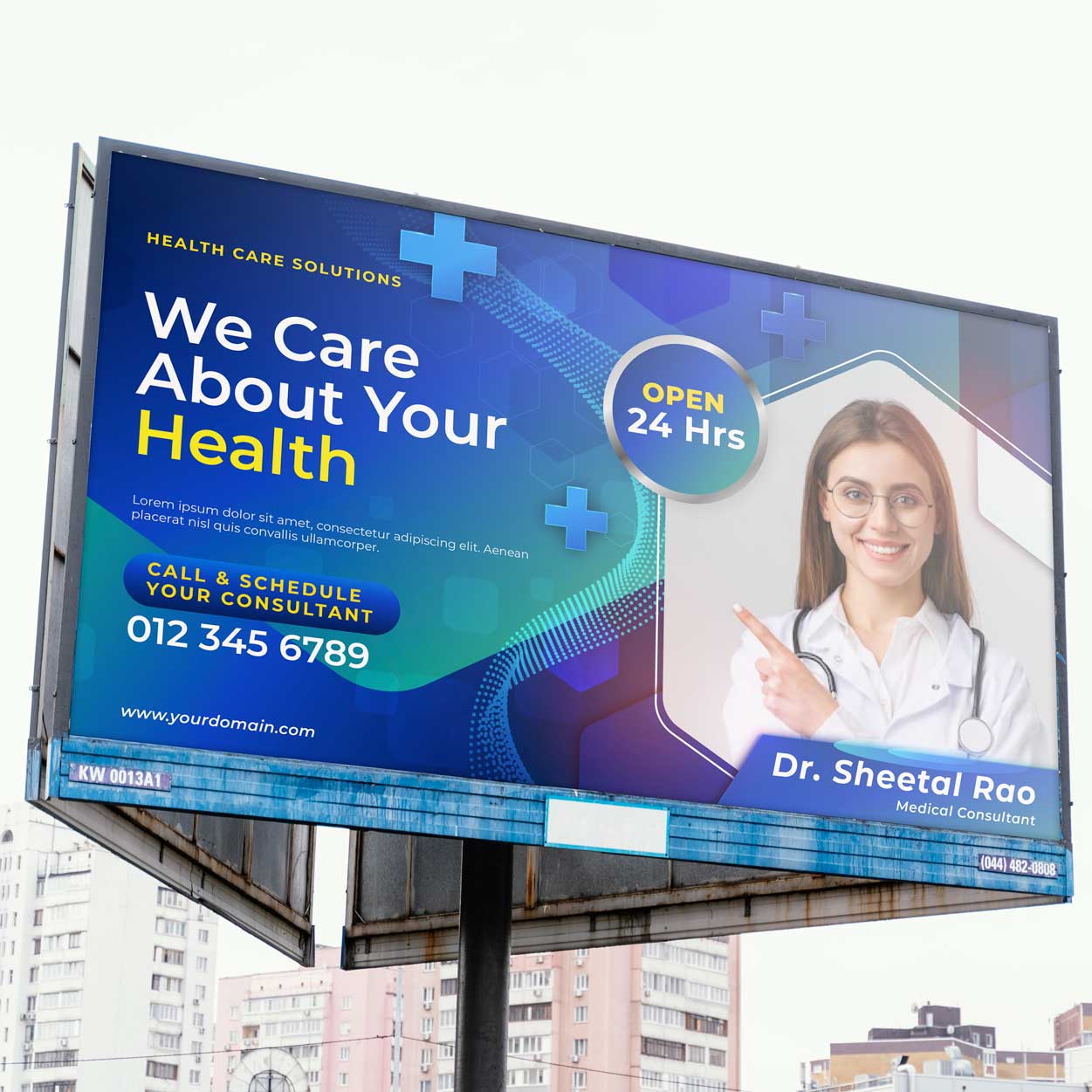 Billboard advertisements are one of the best tools for marketing any product or service. In the case of radio and TV ads, people have the option to turn it off or change the channel when the ad comes on, but this is not the case with billboard ads. When displayed in the right place, hoarding designs get noticed and people will consider your offerings, resulting in better sales.
It is important to capture the attention of the audience within a short time using a captivating outdoor hoarding design. The best option is to hire a professional design services provider for your needs. At Graphicspeep, get a professional designer to design billboards, sun-board, hoardings, and signage according to your needs.
If you are looking for a new creative Billboard, sun-board, hoardings, signage etc design or want to discuss further regarding your ideas, please contact us. There's no limit to what you can get designed here. Whatever you're looking for, we can make that happen. These designs start from Rs. 499/- INR or $7 USD.
*Price varies according to the complexity of the artwork.